There are no safe levels of exposure to hazardous waste.  However, Hastie Waste is proud to be a distributor of Hazibags, providing a secure solution to managing your hazardous waste.  Even though Hazibags were created with asbestos in mind, their final certification makes Hazibags suitable for various dangerous goods and wastes.
Hazibag is the SAFE alternative to the current procedure of wrapping and transporting asbestos after its removal. Once the asbestos has been placed inside the Hazibag, it is fully contained. No chance for accidental exposure for anyone around. One other key feature of Hazibag is that it eliminates the need to use a steel container bin for transport. Instead, Hazibag can be placed directly on the collection vehicle to be transported to the landfill.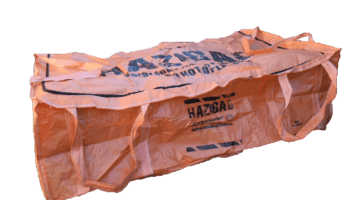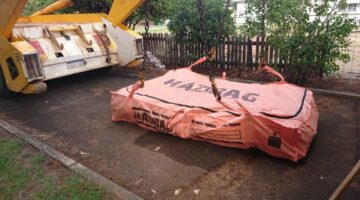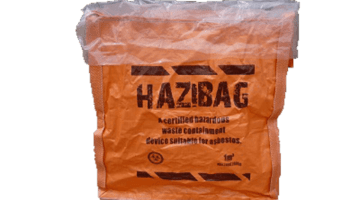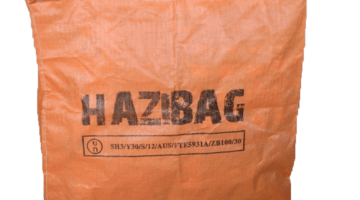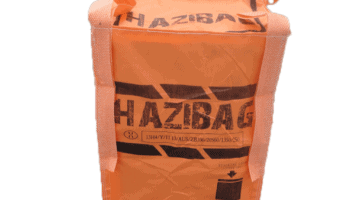 removal comparison
Developed specifically for the fully compliant containment and transportation of solid hazardous wastes, Hazibag offers substantial benefits over traditional containers such as plastic wraps, drums, IBCs and wheelie bins.


Double Stitched and Welded Seams
Inner Bladder protects from exposure




Forklift
Skip Truck
Skip Truck






Secure zip
No risk of exposure




No more risk of exposure at the tip
Preferred method by most




Packing Group II & III solid DG


Benefits of the Hazibag
Hazibags are certified and approved by a NATA accredited testing facility, carry the CE conformity marking, and built by an ISO 9001 accredited manufacturer.
Hazibag Sizes
perfect for every job size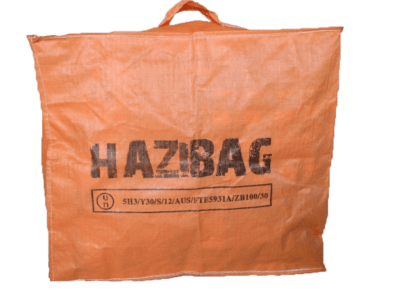 100L De-Construction Bag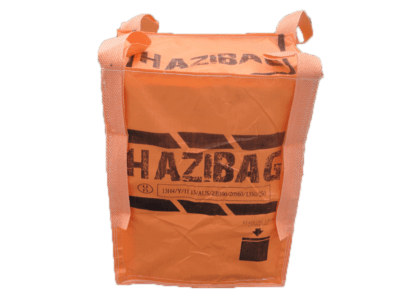 200L Hazibag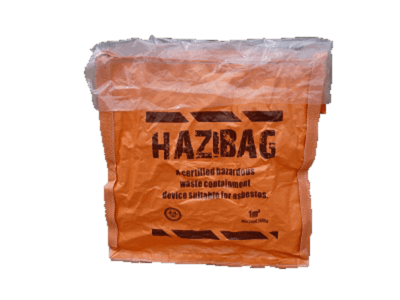 1 m3 Site Hazibag
1.5 m3 Hazibag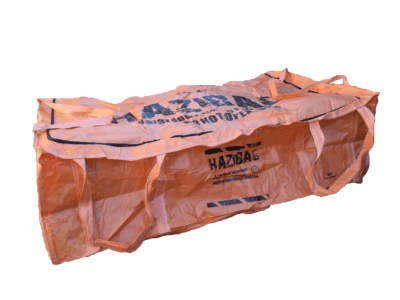 2.4m3 Hazibag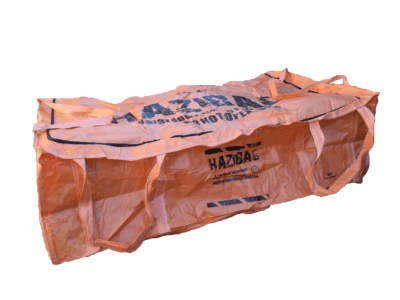 3m3 Hazibag