Got an event, function or party coming up?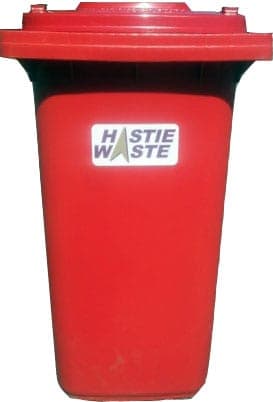 Don't forget to organise someone to get rid of the rubbish and recycling, because no event is a complete success without the right sanitary arrangements!
You might require some of our frontlift bins depending on the size of your event or perhaps a bigger skip bin, but if you really want to make sure your punters "do the right thing" place some Hastie Waste wheelie bins in the right spot. After all, you want to collect the rubbish, not pick it up off the ground.
So if you're catering for dozens, hundreds or thousands contact Hastie Waste and let's keep the hard work to a minimum.
We can also provide wheelie bin liners , which are handy if you plan to empty some bins once or twice while on hire. Less mess and less stress.
The same size bins are available for recycling too. Use these just as you would at home for cans, bottles, cardboard paper etc and to make it easier our recycling bins have yellow lids so your guests can tell the difference.
Another great sanitary collection service we recommend is Total Hygiene who specialise in washroom solutions.
Request a wheelie bin quote