Returning your containers for a refund is easy as 1, 2, 3…
Hastie Waste is an Authorised Refund Point Operator working with Containers For Change. We are an important part of Western Australia's container deposit scheme, providing a place where you can return eligible containers in exchange for a 10 cent refund. We are responsible for collecting, counting and sorting returned containers, paying your refund amounts and preparing materials for transport to a processor.
So whether you're keen on recycling, want some extra pocket money for yourself and your kids or are fundraising for a charity, club or school, bring your empty bottles, cans and cartons to Hastie Waste's collection points. We have convenient locations in Bridgetown with Self Serve Terminals that count your containers.
You should label each bin with your Member Number so when the containers are counted later, the we can transfer the refund amount to you via EFT.  There are no cash payments so it's important that your bins are labelled correctly  with your Member Number.
Return Points (click on red icon for opening times)
Thursday 8 - 12noon Saturday 9- 1pm
What Containers are Eligible?
See below some helpful examples of which containers are eligible to be returned under the scheme, or click on the image above to find out the full details. Once you have registered and sorted your containers, come to an Hastie Waste Containers for Cash depot and drop them off – We make it easy for you to Return'em for $$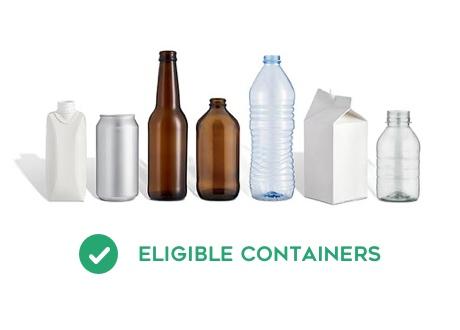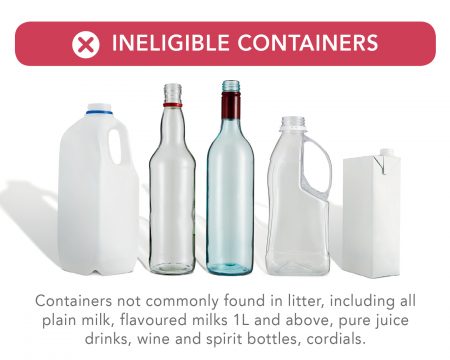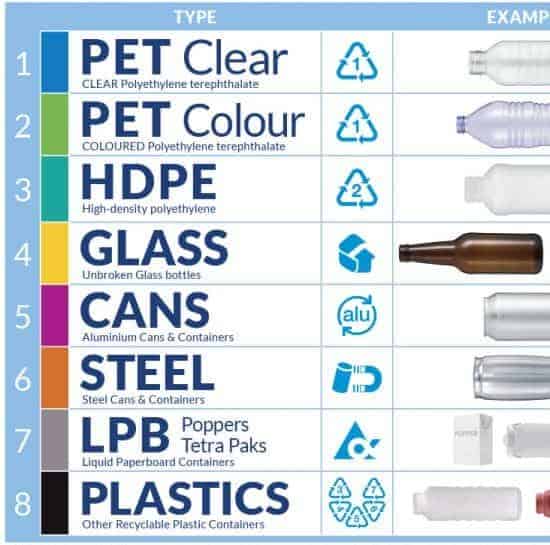 Tops off
Removing your container lids and ensuring bottles are empty allows our equipment and staff to sort faster and more accurately, which means you get paid faster.
This also makes it a cleaner, simpler process avoiding the smell and mess that goes along with leftover liquids.